In line with the Government's update on the Roadmap out of Lockdown, the Memorial Hall Trustees are able to confirm the entire hall will be open for hire, subject to the social distancing requirements and guidance provided on the Gov.uk site.
Please click on the Book a Venue page of this website and CLICK HERE for availability to see a schedule of bookings for Venue 35, Venue 175 and the Kitchen. You can make a provisional booking from this page by clicking on the blue plus sign on the date you want to book or email bookings@pmhv.uk
Bookings will need to meet the maximum group size as specified by the guidance and criteria set out in the Government Guidance namely:
Venue175
30 Seated
18 Active
Venue35
6 Seated
No Activity Groups
Kitchen
Maximum of 4 at any one time
A half hour slot for clean down between bookings is required as well as adherence to Terms and Conditions, Special Conditions of Hire and a Risk Assessment.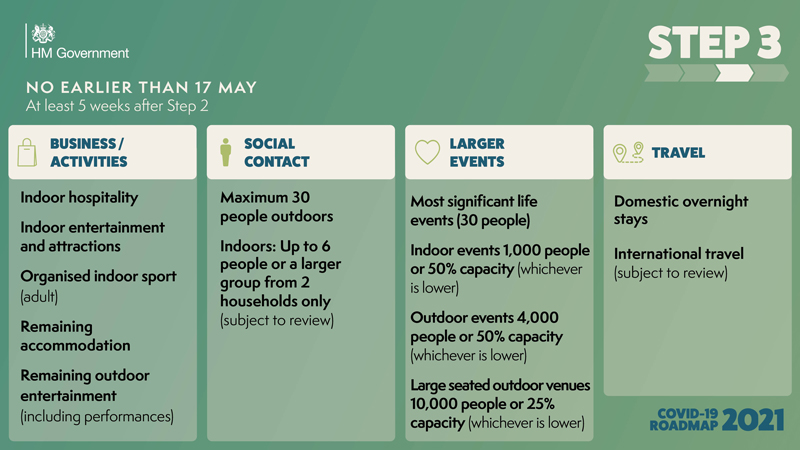 Further information is available here:
https://www.gov.uk/government/news/further-easing-of-covid-restrictions-confirmed-for-17-may